Skydiving is a top sport that has attracted many enthusiasts worldwide. Due to its popularity, the sport has seen several blogs and educative videos pop up online. On these websites, people get reliable information such as safety advice, competitions and the right equipment to use. The best websites and online forums about the sport include:
Skydive Orange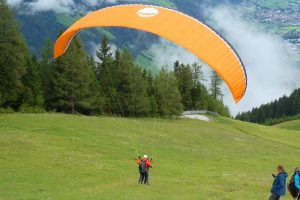 This is a Virginia blog that has interesting skydiving articles. It keeps its readers updated with the latest news and happenings related to skydiving. The Skydive Orange blog posts at least twice a month. To get first-hand information, you can visit the blog's website. You can also follow the blog on Twitter, Instagram and Facebook and get notified when there are news pieces.
Augusto Bartelle
The Augusto Bartelle blog is a skydiving blog that updates its users
with a post each day. The writer, Augusto, is a skydiving enthusiast and one can be sure to get correct information. The blog inspires other skydiving lovers. One can follow them on Instagram to get daily updates.
Skydiveperrisvideos
This is a YouTube channel that was established in 2011. The Youtuber is based at California's Skydiving Resort. They have top skydiving facilities that make their videos reliable. The videos include both outdoor and indoor skydiving.
Chattanooga Skydiving Company
This is a channel owned by the Chattanooga Skydiving Company that posts at least twenty-two videos a week. The channel launched in 2012 has been helpful to many skydiving lovers. They have tutorial videos on the YouTube channel, making it recommendable for beginners in the sport. With their great frequency of posting, everyone gets a video that meets their needs.